Umbro Apollonio, Vittorio Balsebre, Renato Barilli, Achille Bonito Oliva, Toti Carpentieri, Nicola Cesari, Arrigo Colombo, Giorgio Cortenova,  Anna D'Elia, Gillo Dorfles, Filippo Franco Favale, Lucio Galante, Lucio Giannone, Massimo Guastella, Gianni Iacovelli, Ilderosa Laudisa, Pietro Marino, Michele Perfetti,  Marina Pizzarelli, Adriano Spatola, Salvatore Spedicato, Tommaso Trini, Donato Valli.
SANDRO GRECO AND HIS WORLD (Gillo Dorfles)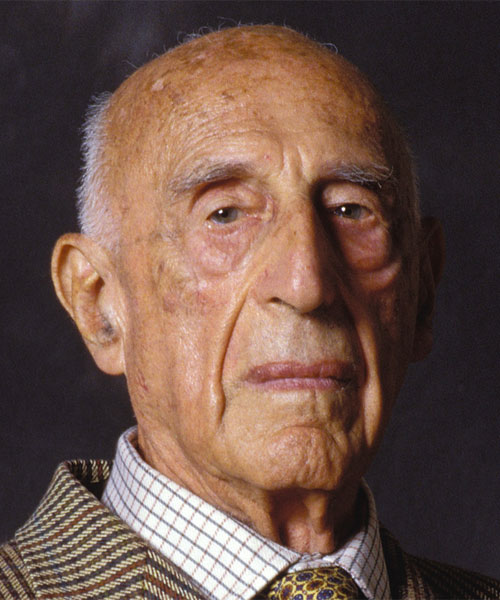 From "paper flowers" bloom on the asphalt, the imaginary butterflies from strips of paper that mark a landscape, until the infinite ceramics and even cryptic formulas of entropy…some few artists have spent the whole existence into a constantly inventive vein.
Because Greeco has never been content to exploit his (considerable) talent, but has always gone beyond the threshold of the known and of the experiment, already starting from his early years when, abandoning the profession of pharmacist, he preferred to devote himself to the study of the chemistry, mathematics, and then completely to artistic creation, and this constant desire to go beyond the already seen and experienced, he created his Magnum opus where the "pietra filosofale" consists of countless pieces that cooperate together to achieve that unity of style that is "worth" the infinite ceramics – from humble pottery to jewelry elite, to only conceptual compositions as "farmaci concettuali", relics, and even the testament olografico – You can't define Greco as a potter because it would be a diminutio capitis: his skill in decorating plates, jars, vases is unique- this would be enough to redeem his innovations the lack of attention usually reserved for ornamental work and that instead is a real reservoir of images – but we must not overlook that aspect of his work that seems the most remarkable for its Weltanschauung – world view – wider and deeper.
I meam : ahead of his invention that was called Land Art, and this before that the 'intervention of the artist on landscape elements become "fashionable".
This aspect of his make use of the same nature or actions (the strips of paper, artificial flowers, the same "invasion of the white shirts, etc…) and to transform this action into symbolic and metaphysical values, I think that is really important if you want to give to his artistic work an aesthetic and ethical issues. Of course it would be absurd not to mention his painting activity visible from the first works and also today (and hopefully a distant tomorrow).
This activity should not be regarded as a mere complement to the traditional or conceptual. The paintings, in fact, starting from the sixties, more often figurative, in fact, starting from the sixties, more often figurative (with portraits and landscapes vaguely impressionist) to the latest now completely self contained as iconic as technical and are tangible evidence of ' a vein of composition and 'features a color that is expressed mainly in creating works figuratively ironic but also often quite abstract. If, in the sixties – –seventies, pictorial matter and the figures were still close to post-impressionism and expressionism some of ' era, in later years, since the eighties – the same become much more abstract ("Mathematics dialogues with the art ") of ' 80, ("S' with yellow does not want to play ") '88, to be in the excellent series "Clowns" a very personal way of expression, where the ' cross between satire and lyric make the paintings of this period ("Isabel, assistant Plank," 2005, "The Clown" 2006, "Persons" 2008, etc…) provide an interesting mix between figuration and abstraction.
And if –beyond the pictorial field- we look the vast work of Greco with ceramics, we can see how he could be a starting point (or rather of arrival) on the craft today. Today almost all the major ceramic centers (and in general craft) are at a much static or imitative of the past and repeating the old styles now stereotyped. Precisely for this would be a fundamental revival worldwide scale.
The fact that Greco has woven his manual labor with continuous conceptual meanings –also difficult to interpret- made him mysterious and different : in other words an art form, not just a whim and the ephemeral, as in much art today –but also the embodiment of a millenary tradition often invigorated by the achievements of modern thought, even of the science (as we from Greco) when in his golden book "Il tempo, I pensieri e I ricordi" says the art is 'headless when it is not based on solid culture.
As then refers to the conceptual side of his work : the aforementioned Interventions ìn the landscape to his opinions on Proxemics and Entropy or "Reliquie", we can only repeat once again how important it is for the art of today know how to incorporate ethics and aesthetics, imagination and technology, even for the seemingly most basic creations or more unusual.
Gillo Dorfles
Achille Bonito Oliva
Gillo Dorfles
Lucio Galante
Arrigo Colombo
Lucio Antonio Giannone

CALENDARIO 2018 – "Omaggio a Sandro Greco"
Fai tuo questo prezioso calendario artistico e poetico per colorare ogni mese il tuo 2018 di nuove emozioni.
Progetto grafico : Giovanni Greco – www.BelSalento.com – cell 373 7244103
Organizzazione e Ideazione : Rita Greco Scalinci e Maria Daniela Greco
Foto : Carlo Arnesano
Salice Salentino (Le) Agosto 2017
Fai tuo questo prezioso calendario artistico e poetico per colorare ogni mese il tuo 2018 di nuove emozioni. Ordinalo ora, contatta l'autore o manda una mail a :

SANDRO GRECO /

IL GIOCO E L'ARTE
ilgiocoelarte@libero.it